NEW DISTANCE - NEW START - NEW EXPERIENCE!
Are you up to the test?

We have added to the the legendary race, and this time the longest P2A ever. Since 1994 competitors have fought each other, and sometimes the elements, over this event. We have never had such a radical change to the P2A. Not only is it a new start but there are new roads, new hills and new trails. Some of the familiar spots are gone but you'll come to love, and possibly fear, some of the new sections. Some of the old faves such as the McIntyre/Nixon Rail Line are still in it. So is the mud of Luna Adventures and the forest of The Prengerlaan. More mud at Mineral Springs Road Mud Chute and then to the mud pit of all time - the Powerline Road Mudslide. Just when you think you've made it you're hit with the equally legendary climb up Martin Road. You're only 3km from the finish but it is steep, rutted, wet and you're tired. If you can stay on your bike for the whole climb you're good. Even overall winners have had to run up this climb in the past. Challenge yourself on this true epic!
Be prepared! Event goes rain or shine! Bring a spare tube, pump, patch kit, rain jacket and gloves.
There has been snow and sleet on race day so be ready for anything. Helmets are mandatory.

Categories
You are placed into a category based on your birth date. (Men and Women - based on age as of Dec 31/22).


race categories
17-18
19-22
23-34
35-44
45-54
55-64
65+
Plate pick up
You must go to Ancaster on Saturday to pick up your plate - they are not available in Paris!
Registration and Number Pick Up is only available at Ancaster on Saturday, April 23 2022 - 10am to 5pm @ Ancaster Community Center/Robert E. Wade Community Park, Ancaster Ontario UNLESS you registered for VIP OR if you are a Convenience Package purchaser. LINK TO MAP
IMPORTANT - Plate Pick-up on Saturday Only for the P2A100 UNLESS you registered for VIP OR if you are a Convenience Package purchaser. You need to be there on Saturday in person or have a friend pick-up for you. You will need to show your ID in order to pick up your own kit. Friends will need to show an email from you indicating that they in fact do have permission to pick it up. They will need to show ID to pick up. While you are getting your plate come & browse the Race Expo!!

NEW - P2A100 Start Time - 8AM
We are working with the local authorities regarding road closures and we have had to move the start earlier. It must also be stated that this new time is subject to change as we work with the various regions. Once you register we will communicate these changes to you via email. Bus and truck times will change accordingly as well.
Depart from Paris Fairgrounds, Paris LINK TO MAP

P2A100 DESCRIPTIONS AND QUALIFYING CRITERIA
These are open categories. BEFORE YOU REGISTER - You've got to answer these questions yourself. Think of it as self-screening.
CAN YOU RIDE 100KM? DO YOU RIDE 100KM OFTEN? CAN YOU RACE 100KM? CAN YOU RACE 100KM IN APRIL WHEN YOU HAVEN'T HAD THAT MUCH SADDLE TIME? CAN YOU RIDE GRAVEL AT AN AVERAGE SPEED OF OVER 20KPH? ARE YOU PREPARED TO BE PULLED FROM THE COURSE IF YOU ARE TOO SLOW (SEE BELOW)?
If you are in doubt on any of these, then it is likely best to register in the P2A70 or the P2A45 this year and try the P2A100 in the future.

P2A100 CUT OFF TIMES
See our FAQ page for details - Race course will close at pro-rated times at four points. If you're late you will not be permitted to continue. There will be a shuttle provided to take you and your bike to the finish. For this reason we would recommend that inexperienced or first time participants tackle the P2A45 race the first year, prior to attempting the P2A70 or P2A100 in a future year.

Award Ceremonies are at 3pm on race day at the Ancaster Community Center/Robert E. Wade Community Park. You or a representative must be in attendance to get your medal/prize. Medals/prizes will not be mailed.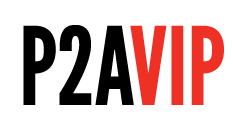 THE P2AVIP - THE PRO EXPERIENCE
If you're interested in something truly special then register for the P2AVIP - The Pro Experience. The P2AVIP package includes services usually reserved for professional cyclists or Olympians. Here are some of the bonus features-
• Preferred seeding just behind the Elites of the 100km P2A. No need to line up early, we'll save you a premium start line spot
• Dedicated pre-race bus and bike truck service.
• Reserved Parking at both the Start and Finish line.
• Pre race mechanical services if required.
• 2022 P2A swag. More details of our awesome swag tba.
• Pre-race services including, race food, energy gels and energy drinks, espresso/coffee and snacks.
• Post race services including reserved health club shower facilities and bike wash valet service.
• Premium post-race meal and meet and greet with Olympians and professional and elite cyclists.
*Please Note: due to potential COVID restrictions in place at the time of the race, we cannot guarantee all benefits of the VIP program will be able to be provided.
Entry fee is $260. Only 250 P2AVIP registrations will be accepted in the P2A100.
COURSE PRE-RIDING
We have an assortment of legal pre-ride course maps, without private property, available under our MAPS button. This is definitely a work in progress. Please be aware that much is weather dependent and these routes may or may not be useable. April 2022 is a long way off.
2022 Official P2A Fundraiser Tech T

The best way to show your love for the best gravel race in Canada!


• Lightweight performance polyester
• Moisture wicking technology
• Breathable
• Tagless
• SPF 50

REGISTRATION
PLEASE READ THE FOLLOWING BEFORE REGISTERING
There is no plate pick-up on Race Day. There are no refunds once you register. There are no rainchecks. All number/kit pick up is at the Ancaster Community Center. The 100km Paris To Ancaster Start is at the Paris Fairgrounds, Paris. A nominal charge will be made for start area parking, with monies going to a local charity.
Riders are encouraged to carpool. A bus is in place to move you and your bike from the finish line to the start . This pre race transportation is by reservation only.

Transportation Options for you and your bike.

Pre race bus and truck
We will be offering a pre race bus and truck service for P2A100 km riders. Meet at a reserved parking area near the finish line in Ancaster where buses (for people) and trucks (for bikes) will be in place to move you and your bike from the finish line to the start. This pre race transportation is by reservation only. BUSES WILL RUN FROM 6:00AM TO 6:30AM ONLY ON RACE DAY. Pre race bus and truck service is available as an option when you register.

Post race bike truck
There is the option of trucking your bike back to the start line, a time and hassle saving option, particularly if your ultimate destination is to the west of Paris. Your bike will be loaded onto a truck and taken to the start where it will be stored in a secure bike corral area, guarded by security guard, until you come to get it. Start line corral will close at 6pm. Post race bike truck service is available as an option when you register.

Start line gear truck
At the start line there will be a gear truck to bring any post race clothing, extra warm up clothing etc directly to the finish line. This is a free service to all riders. (Organizers are not responsible for lost items.)

Post race shuttle bus
After the race there is a secure bike check at the finish line. A free shuttle bus will be available every 20 minutes to get you back to your vehicle in Paris.
PACKAGES
The P2A Plus Package Includes:
- Buffet breakfast before race
- Pre-Race Bus and Bike transportation to start line
- Access to VIP area at start line
The P2A Convenience Package Includes:
- Race Day Number Pickup
- Pre-Race Bus and Bike transfer to start line
- Free transfer of entry if you are unable to attend the event (closes April 18, 11:59PM)

REGISTRATION FEE FOR THE P2A100 IS $145. FEES FOR VIP ARE NOTED ABOVE.
REGISTRATION CLOSES ON MONDAY APRIL 18, 2022 AT 11:59PM
Please Note - All prices are subject to HST and online processing charges